Pray For Our New Ministry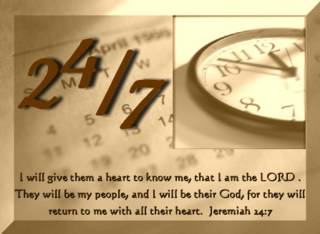 Jasper Speaks:

We are starting a new college ministry at our church. We have so many people 18-22 and have not had a real program for them. It seems every Sunday a college kid is asking me what the church has to offer them. So out of that cry for a ministry we are starting 24/7. Our ministry to young adults. We are planning on having a monthly worship gathering, Sunday School, mid-week small groups and mission opportunities.

All summer I have been working on trying to establish a program for this age group. It has been very difficult to recruit leaders. I am the figurehead leader over this age group but with all my other responsibilities I cannot be the primary leader (though I would like to try!). So I have talked to some people about taking it on. It seems now however, that the most effective way to make this work is to turn it over to the college kids themselves. They are all anxious for something to happen and that makes me excited!

Where the prayer comes in is that we need to get this off the ground this month. Please pray that God will raise up leaders. We are planning our first worship service to be held on the last Saturday of September. I am determined to make that work even if I have to be a little more involved at the ground level than I wanted. Please pray that we would establish a program that really meets the needs of these young people. I want more than a social time and more than a program that just fizzles out after a little while. I am praying that God will bless this ministry and would appreciate if you would pray for it too!